Cupcakes and cousins made for a perfectly enjoyable and parentless July. My sister, her husband, and four kids arrived from Texas to 65 degree weather and lots of rain. We were dying for some summer heat, but they were happy to have the cooler temps. Jenn and I haven't seen each other for more than a week since she left home in 1988. Thanks to some leftover tickets from my current state of bedrest, we were able to make this happen!

William arrived with his family and had to leave for work a couple of days later. I was able to enjoy a good week of parks and the cabin before being ordered to bedrest. After that, we hung around the house and let the kids play...
Craig entertaining William and Jennifer with some funny video on youtube.


Lucky for all our snack attack, the store is a bike ride away.


Pizzza, hot dogs, spaghetti were all easy choices for six kids.


J and W in Montreal's Old Town.


Nini and Abby @ St. Zoutique, Quebec
Z. using the skate board the right way.
Cici reading to Nini and Abby


Abby after rolling in the sand at a water park in Montreal.
Cici and Z. at a playground in Montreal.


Nini getting ready to beat everyone at horseshoe.
Cici and Nini spending time with Abby.


Everyone inside the new treehouse at the cabin.


Enjoying the beach at Lake Placid, NY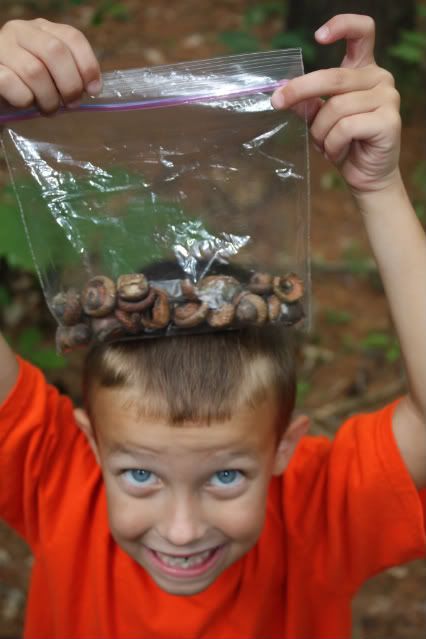 Z. finding the best acorns at Acorn Cottage.


The whole gang hanging out on a big Adirondack chair- in the Adirondacks!
A little archery lesson from their Aunt.
A just because silly photo at the cabin.


Abby and Nini at the hot dog roast.


One final group shot of everyone before they leave.


The Jenn gang at the cabin.