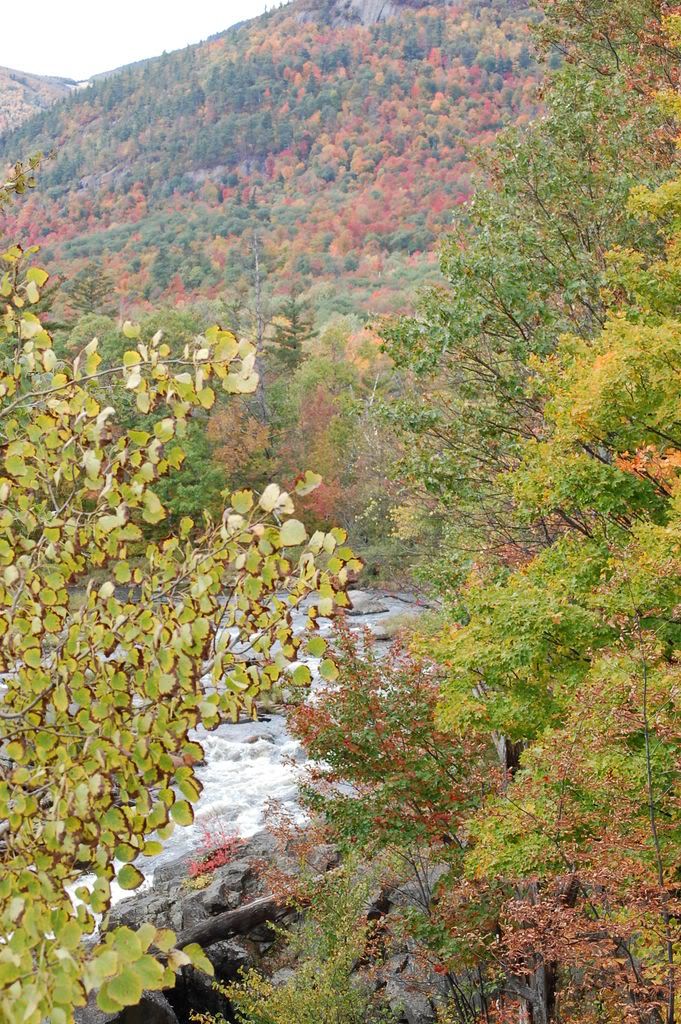 October brings with it an amazing adventure that our family loves to participate in every year. It's called peeping. Heard of it? It's when everyone piles into their car and drives for hours checking out God's beautiful colors. Red, yellow, oranges, and greens spread throughout the countryside in the Adirondack's of NY State. It's beauty at it's best!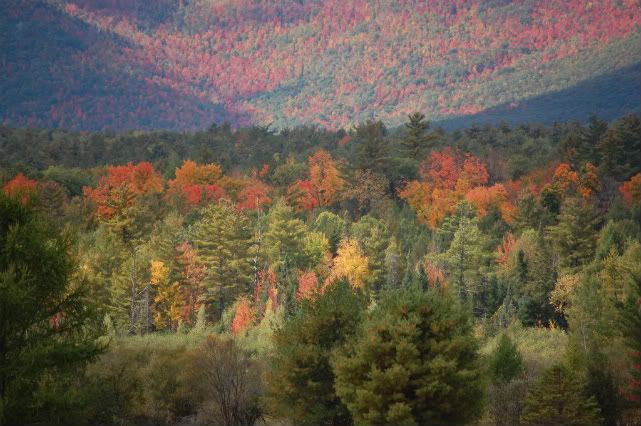 We started our fun by relaxing at the cabin on Saturday morning, checking out the leaves on our property and letting the girls romp around. Craig took special care this summer and last to create these two tire swings for the girls.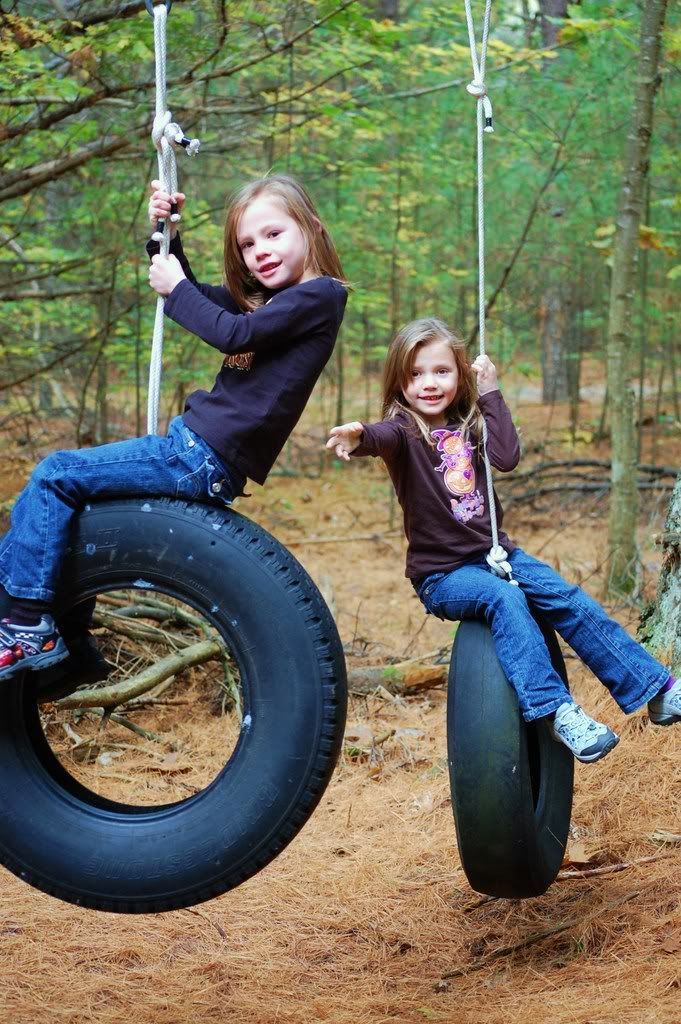 We then took our peeping outside our cabin towards White Face Mountain gondola ride, where they were also having an Oktoberfest. We were gipped a bit because we had to pay for the festival too, when we really didn't want to partake in it! It was absolutely fantastic - what do you think? Ready for a trip out this way yet?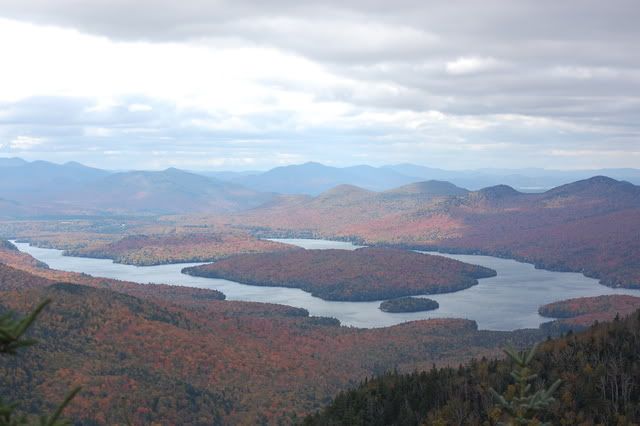 We were lucky to have a very fun group of people take our photo for us, but not without having to snap several photos with different camera's for them! They photo that they took was really a lot of fun - check us out!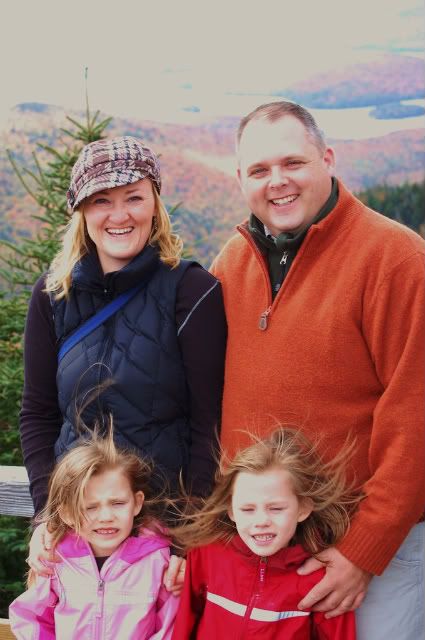 After the gondola ride, we drove through to the Lake Placid Ski Jumping Complex to take the view in from on top of higher of the two ski jumps. When we arrived a group of mid-teens were using the smaller ski jumps (no comparison for me!).
We tagged behind a young girl name Nina. Cici was instantly ennamered with her cute long hair and sweet face. I told her if she wanted I would ask her if we could take a photo with her; Cici was very excited about this and I did my duty as mom and got her that photo!
The girls really enjoyed this experience! Watching these young, very brave kids was a neat experience for the girls. We, of course, had to see what it would feel like to stand on the medal podium. I opted to line us up by age - which made me first place!
My favorite peeping photo is hard to choose,all those colors throw my will to pick just one as my favorite. I love this photo because it reminds me of quilt. Of someone, spending days piecing together a beautiful fabric quilt filled with details and vivid color.


Which one would you choose?